Issa another Wednesday and today's wishlist is all about menswear I'm trying to convince my brothers to buy so we can share. - y'know, spending ban and all that 😢
The main thing I wear super oversized are my hoodies and on occasion some shirts and tees. So erm, I guess this is gonna be all about hoodies. Timely as we are moving into Autumn and my sensitive self is already feeling congested and feverish.
This looks like a hug and I'm ready to be engulfed in all it's goodness.
£60 Adidas Originals Adicolor
Apparently having this in my saved list for 37 days isn't a big enough hint that someone needs to buy this whole look for me... so erm existence, spoken.
£60 Adidas Originals Osaka Velour
I lied. I want this more. I'm here for the return of velour.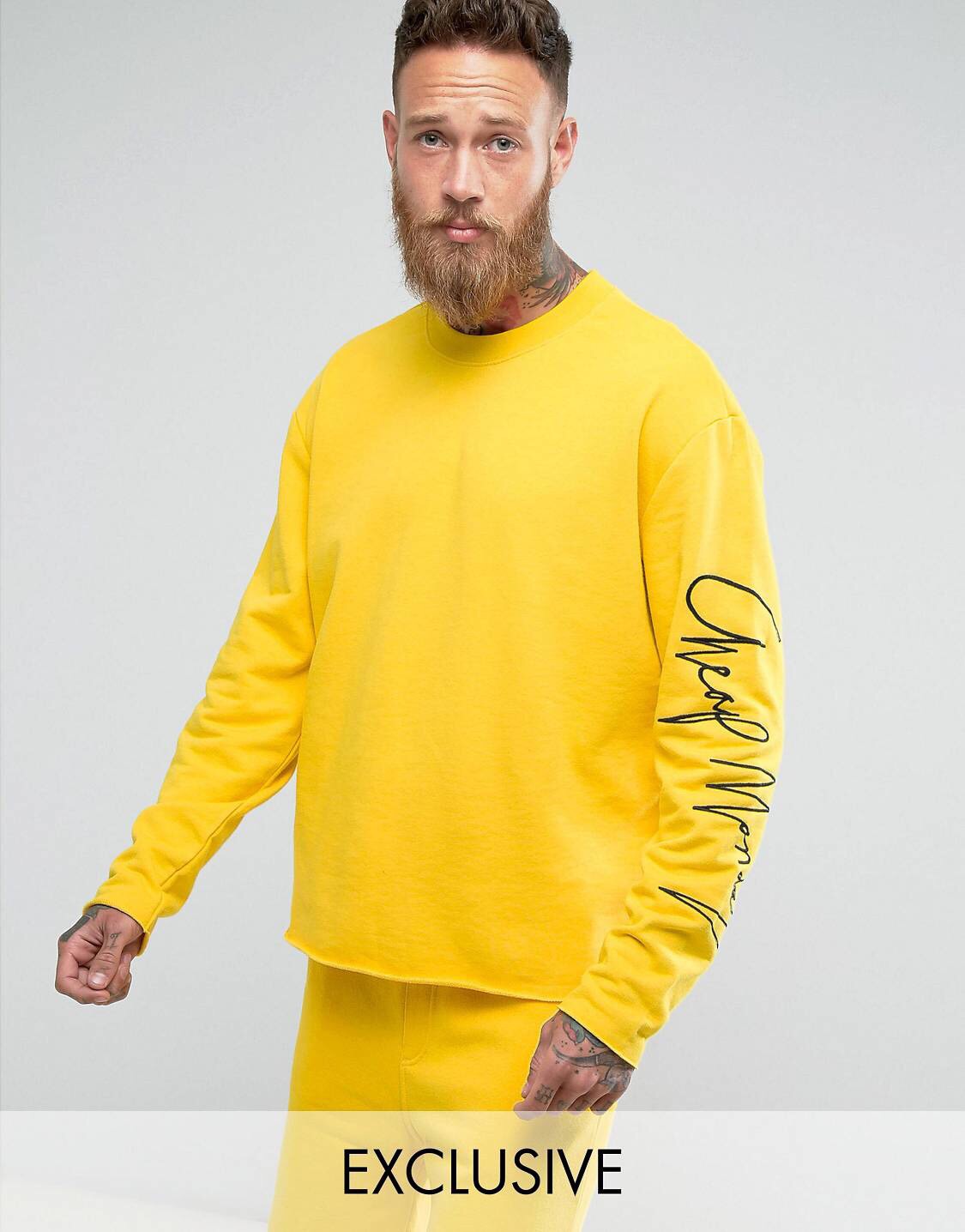 I dunno if it's cos this yellow is B-R-Bright or... tell a lie, it's straight up the power of the yellow that makes me want this. A lil risqué but I really want to wear this on high waisted flared trousers. I'd wear a light blue with navy stripes long line (work) shirt under. Undo all the bottom buttons so the shirt is free and open, wear my flared jeans and a pair of heels.
Then I'd strut around like the Sun I am.
This is more for those who love a bargain. Issa set!! I hate hate hate having to pay separately for matching pieces... it's blatant robbery.
£25 ASOS Aztec design shirt
This isn't even to share, this is straight up mine.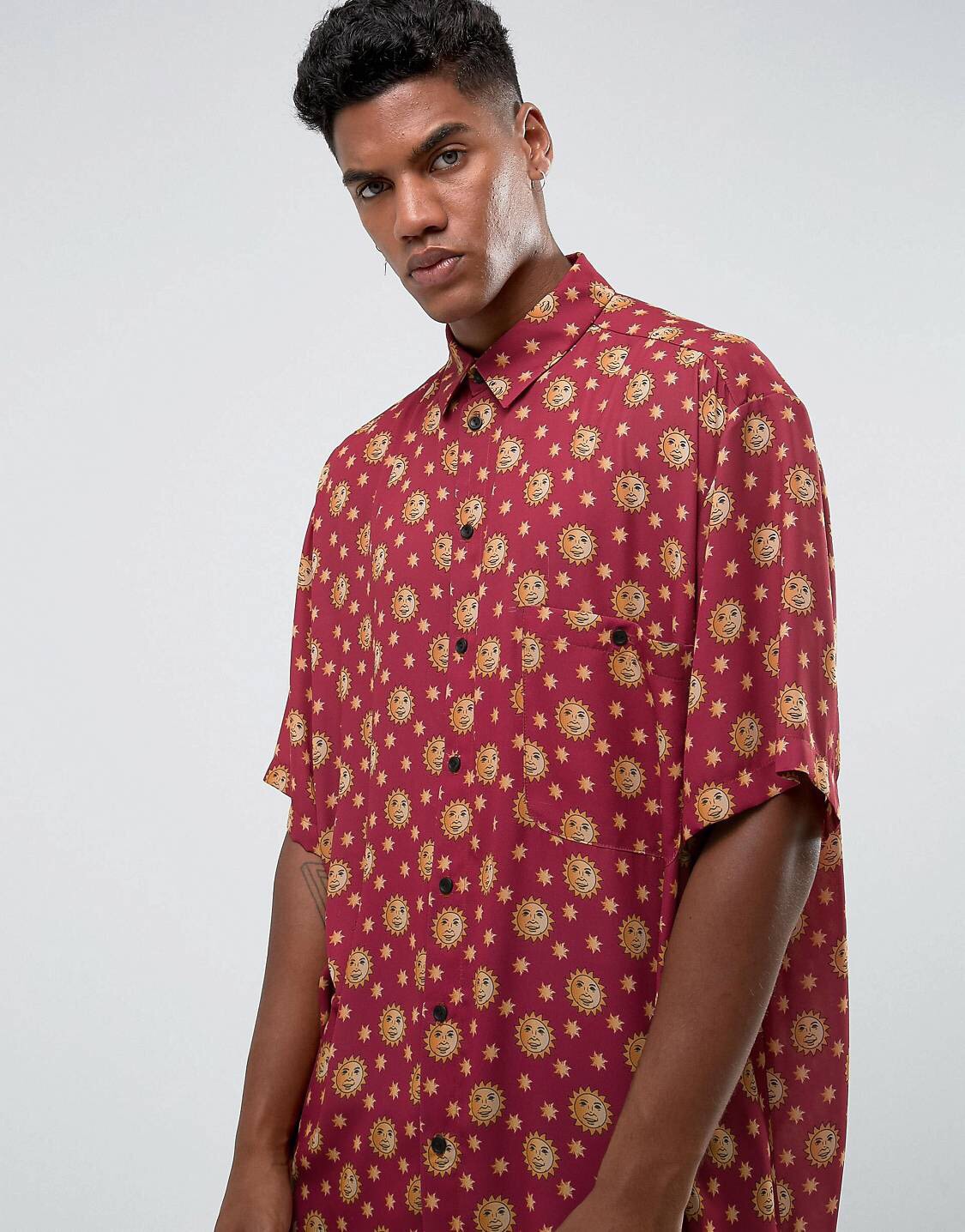 £45 Reclaimed Vintage Oversized Sunprint
Options are endless for this one. Stick it over a denim shirt and rock with a denim on denim look. Mandem could too.
£21.99 Pull&Bear Revere Shirt
Feeling the price tag more than the actual print. Leaf prints are still loitering around but erm, it's been a while now. Time for them to wilt away to be honest.
Y'all see what I did there? Leaf, wilt - Ayee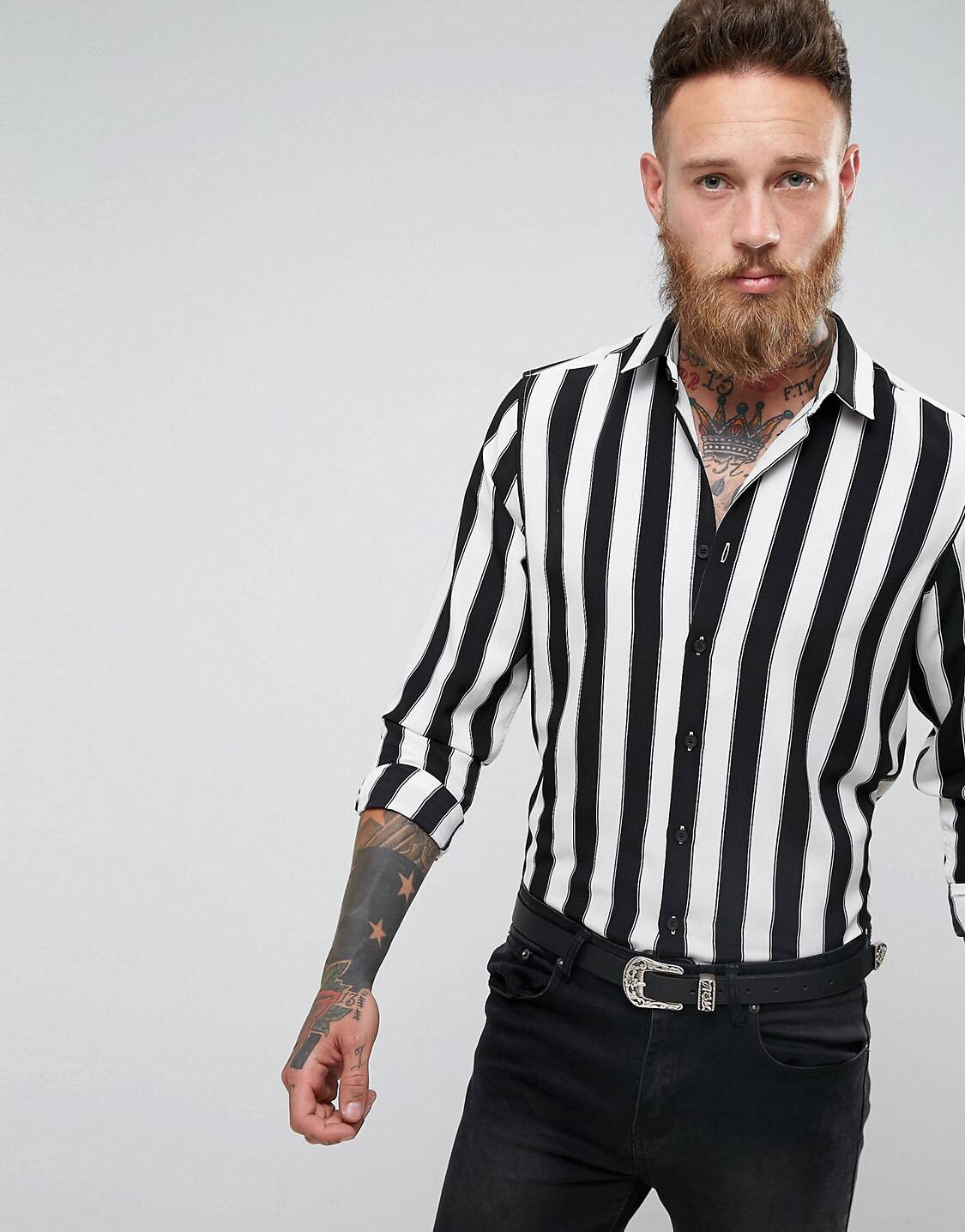 Ay yo, men section is as halal as it gets inni. I love me a good striped shirt.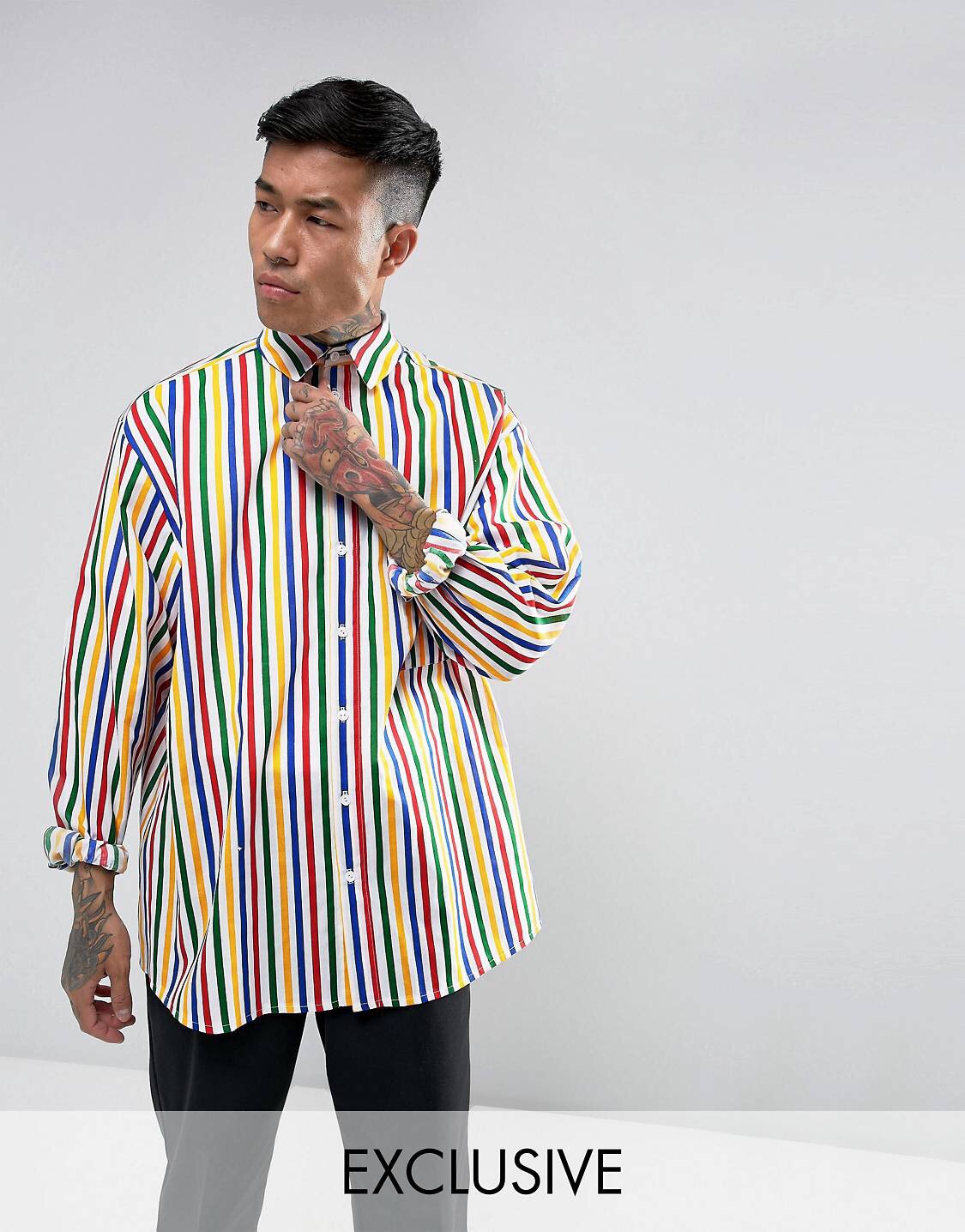 £45 Reclaimed Vintage Oversized Shirt
Lord God I was not ready... I shot up from my seat. Y'allllllllll. K, so what I'm seeing is dungarees, either trouser or skirt. I'm seeing that yellow jumper from earlier. I'm seeing a maxi pleather pencil skirt, I'm even seeing that striped maxi skirt I thought I didn't like but did from a previous Style Story. Yo I'm seeing my whole life in this shirt and I haven't even gathered my thoughts yet.
"Clothes Maketh Woman" - Harry Hart, Kingsman (okay, that's not what he actually said, but we all know that's what he meant)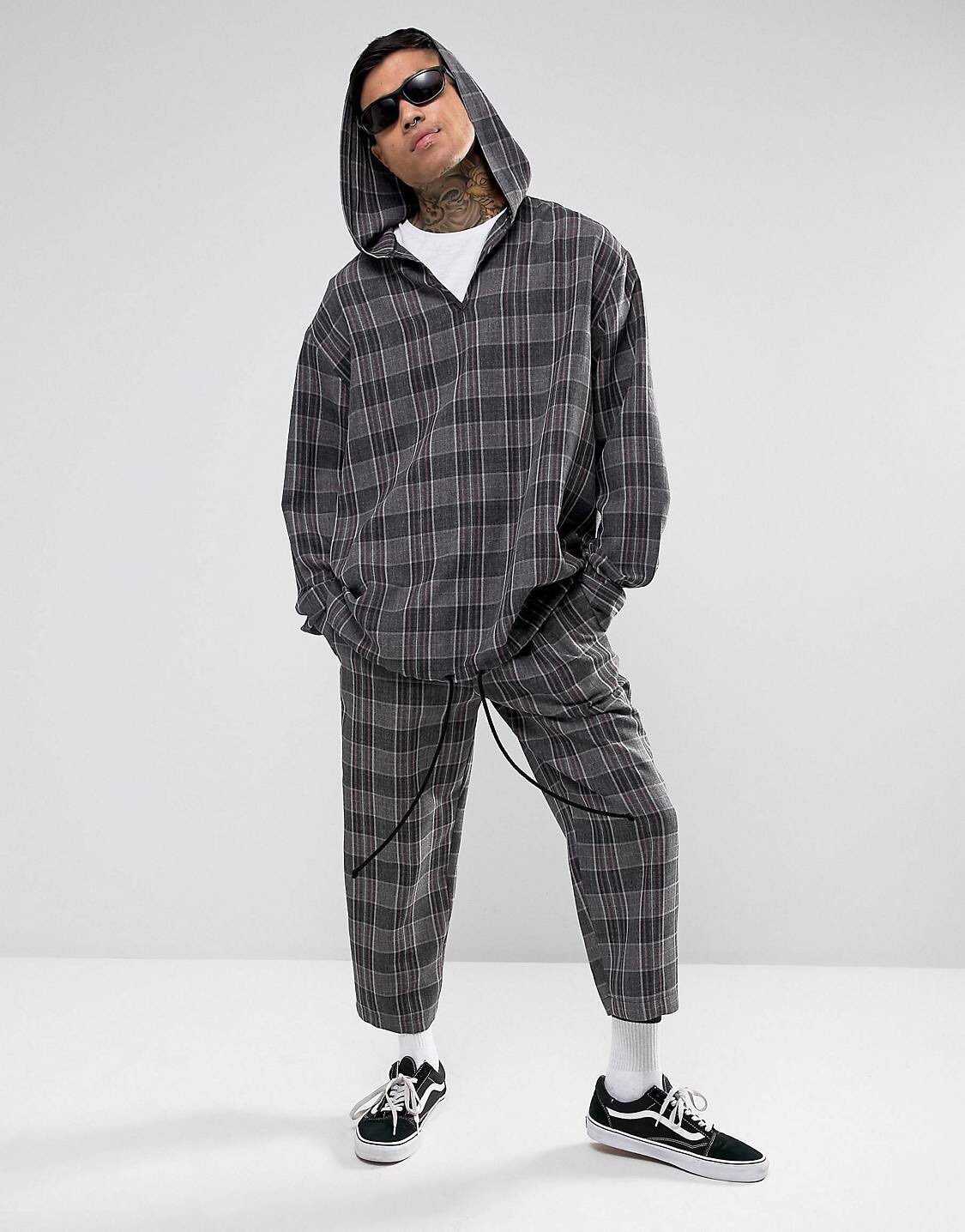 £55 Reclaimed Vintage Oversized Hoody
£55 Reclaimed Vintage Oversized Hoody
So spiritually I'm involved. I'm here for all this and 3 wings and chips, but as mentioned earlier... y'all will not rob me with your separation of sets! About £95 for fancy pyjamas.
She says when all she really wants to do is fork out £95 for said pyjamas.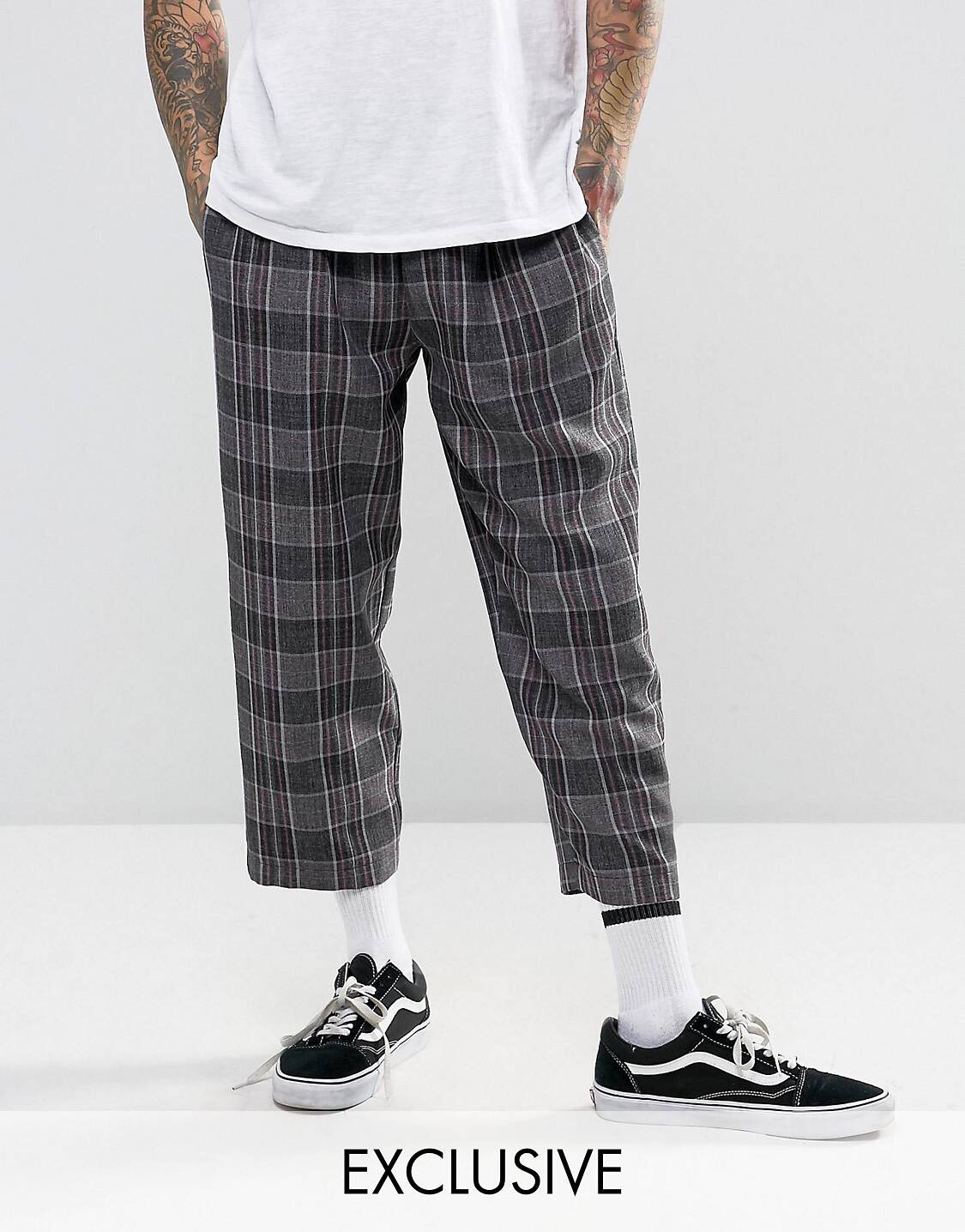 £40 Reclaimed Vintage Trousers
Here's the link for the bottoms if you're willing for ASOS to finesse you
Yo who's the Buyer for Reclaimed Vintage and how do I get a sponsorship? Y'all giving me all the feels right now.
£40 Jaded London Oversized Shirt
Yo yo yo, a halal gals dream. I'm still scrolling through shirts y'know. Ima have to split this into a two parter.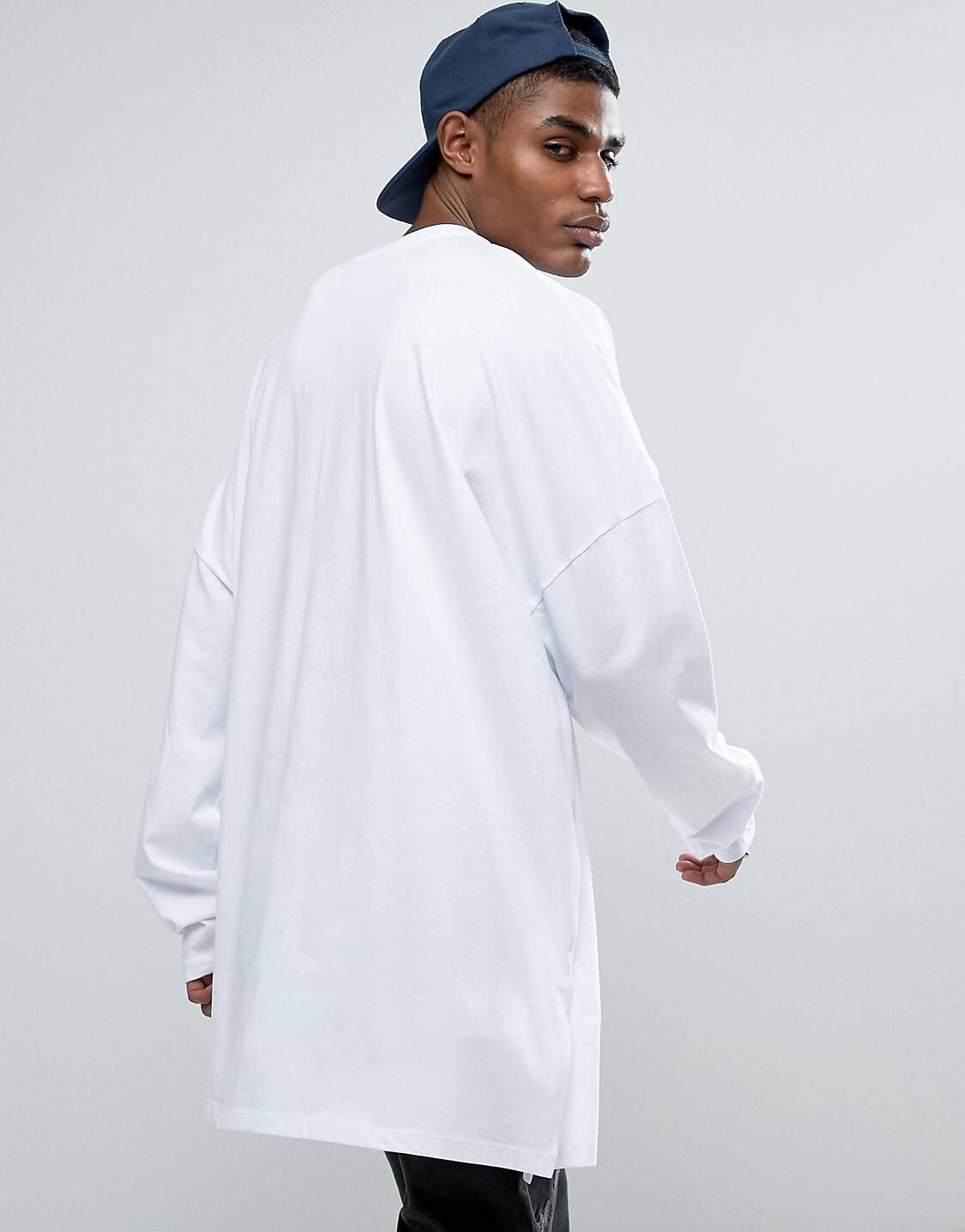 £9 ASOS Oversized Super Long Sleeve
Because £9.
Also comes in other colours (also around the £9 mark)
£9 ASOS Oversized Super Long Sleeve
Because £9.
-
http://www.asos.com/pgeproduct.aspx?iid=8125114
£24 Bellfield Long Sleeve
I need this to complete one of my Farmers Daughter looks, but not at this price tbh.
£33 Sixth June Long Sleeve
I need this cos of my obsession with stripes and also the sleeve details. But again, not at this price.
I'm sure my mum is sending me "you're mad" messages by telepathy right now.
K. That's all folks,
Turns out bottoms are a whole other ____
(My mind went blank. I knew the word then it ran away. I can't be asked to rewrite the whole sentence. I could have though in the time it did to write all'a dis)
Anywhoos, this was fun.
My eyes hurt, I can't breathe and my nose keeps running but nothing comes out when I blow.
his is a cry out for attention, feed it to me.
I need several "aww baby" and a couple kishes with a head rub on top.
K, thanks.
Bye.