You've probably already guessed but this post isn't for everyone and that's okay. However if you've ever watched a lil ratchet TV or maybe caught a few fashion nova outfit of the days, you might just be itching for a sisters party to launch your turn-up outfit at. I'm here to point you in the right styling direction
The following post is for sisters eyes only!!!!!! There, that's my due diligence done, if you're a brother and continue to read then you are accountable for your actions, ta x
I wouldn't be Petty Betty without some shade but for the interest of peace relations ima keep it lighthearted and in good "taste" - lol see what I did there? I initially submitted this post to another platform and the response I got left a sour taste in my mouth to say the least, "... I don't want us to over focus on this...it's not us and it aint even tastefully done"- ouch much? I honestly didn't think it was that problematic, so I sincerely request your opinions and thoughts... am I missing something?
I've always felt part of the fun in sisters parties was expressing different sides to your self (style wise) and being able to debut looks you wouldn't normally wear out. However for a moment I was made to feel like trash, as though the desire to dress in a particular way made me lowly and classless.
Being someone who explores and experiments with her style y'all better believe ima debut my THOT style regardless of how others view it. Live a little.
p.s I really shouldn't have to say this, but muslim women are multi-faceted. It's not representation if you're curating the voices you share or dismissing those that don't fit your narrative. However, on the flip side we all have a right to our own opinions, so aside from the clickbait title and quote for context I'm really not mad (anymore).
Below is the article (with a few edits), enjoy x
One for the wifed up THOTs (and maybe the "under my Abaya" THOTs)- #AsToldByNimz
K, so if you're already pulling your hair over the term thot you can take a seat. Several seats and a breather. In fact, I've put you on time out ✌🏾.
What we not gon do is pre-tantrum.
This self proclaimed ratchet fairy has reclaimed the word thot and for the purpose of my existence, redefined it as "that hijabi over there" hehehe
- nah I'm lying, I just love the way the word sounds.
Thot thot thotty thot thot, sue me.
So here are some thotty trends and looks I'm loving.
Plis plis remember, YOU are responsible for what and where you wear em. I'm just here to spice up your imagination.
Boom, let's start with key pieces.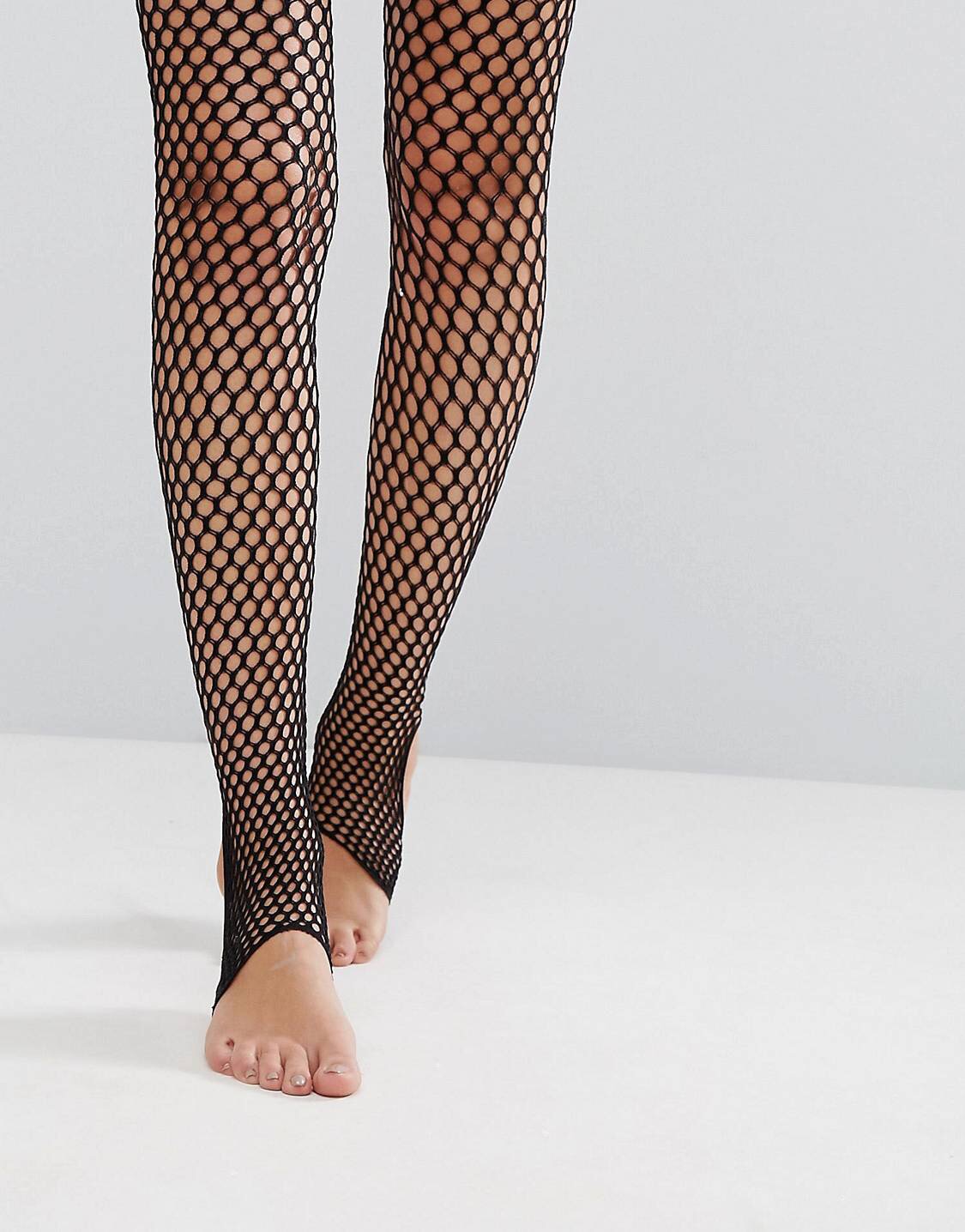 If you don't have fishnet tights in your saved list, your thotting wrong.
Thot must have number 2, bralette.
Get you a cute black number to start with, something plain. This CK one is perfect entry level, but for the more experienced can also go for lace, or frills. There's a nice range.
Tbh, I feel like our thot must haves are complete with these two items.
That's to say with these two items you can style anything you have in your wardrobe already. Maybe tuck a denim shirt you have into a ra-ra skirt, undo all the buttons and rock with both the bralette and fishnet tights.
- and that's just off the top of my head
Let's move on to actual outfits.
The whole point of a thot outfit (in my humble opinion) is to flaunt everything God gave you.
However there's a fine line between class and trash, and thottyness dances on that line - it's very problematic, I loveeee it.
Anywhoo, it's time to misbehaveeee.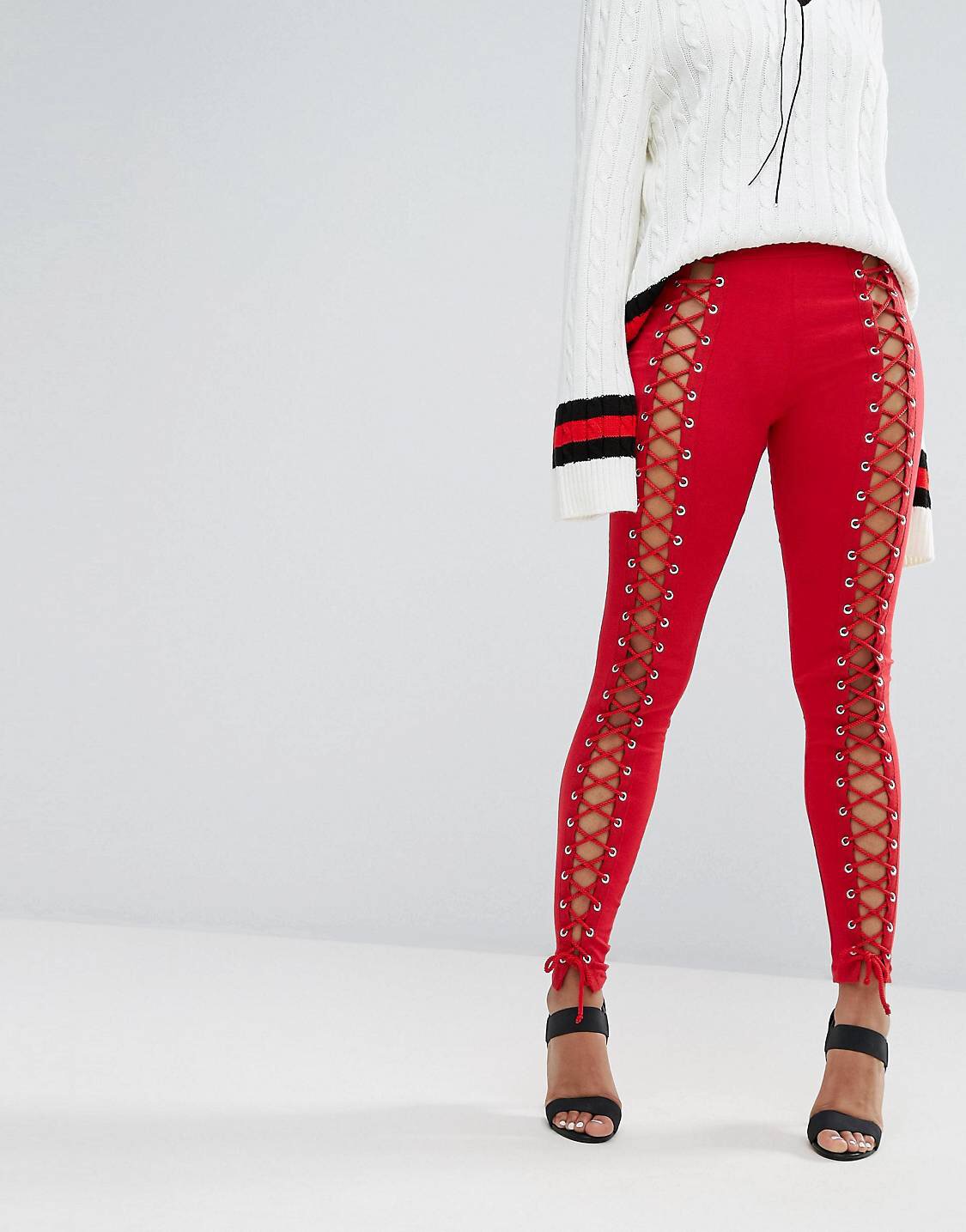 I'm a little on the fence about these lace up leggings, they scream misbehave to me, but I honestly can't picture how I personally would rock em. So Ima pretend I'm styling my hot friend Rihanna.
I'd all red it. Stick her in a matching red shirt, undo the buttons and over the shoulder it.
Complete the look with a white shoelace choker tied into a bow.
Hair? I'd high pony tail it.
Soooo, for the next look I'm stuck between astagfirullah and ASTAGHFIRULLAH. But go hard or go home right? Also if you're gonna wear either to a sisters party, remember your awrah is a lil more than for your home. I'd wear an appropriate bodysuit under.
#JusSayin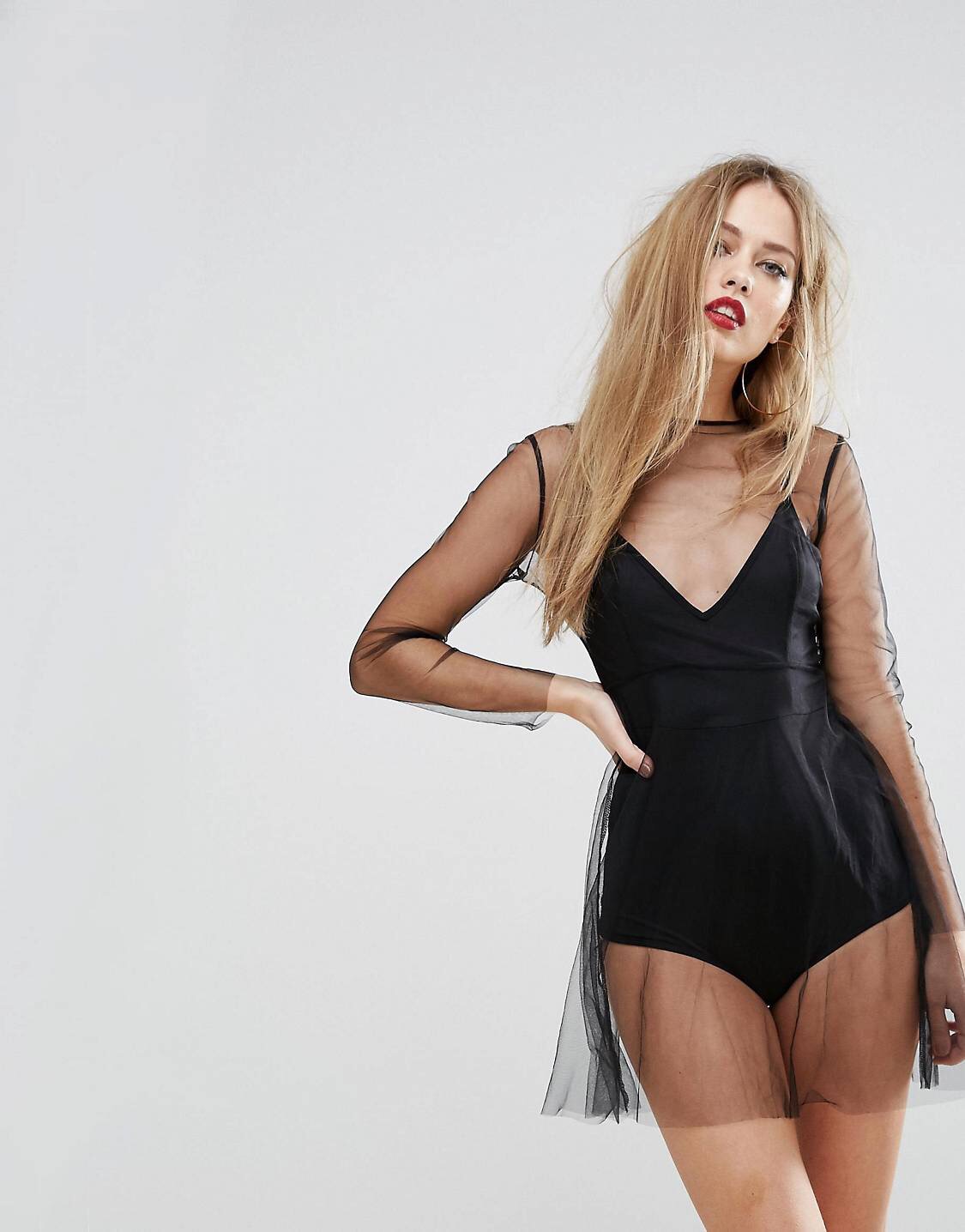 If you haven't already guessed, I'm here for the skater dress... so much options. I'd buy it a size bigger, just so I can layer. I'm thinking white cami, tucked into denim hot (I mean spicyyyy hot) pants, also white.
At this point I'm having a field day with the search term "mesh".
It'd be lazy of me to share a list of my faves with no style tips, so Ima do just that - #SozYh
I personally think all that silver accessories is too much. Keep the neck clear, hair up. Show off that neckline boo
Carnival anyone? (I'd wear a red bra/cami under)
I'd modest it up and wear a white-t under
So I added a few style tips, sue me. Lol Let's move on
These shorts should never leave your house tbh... k.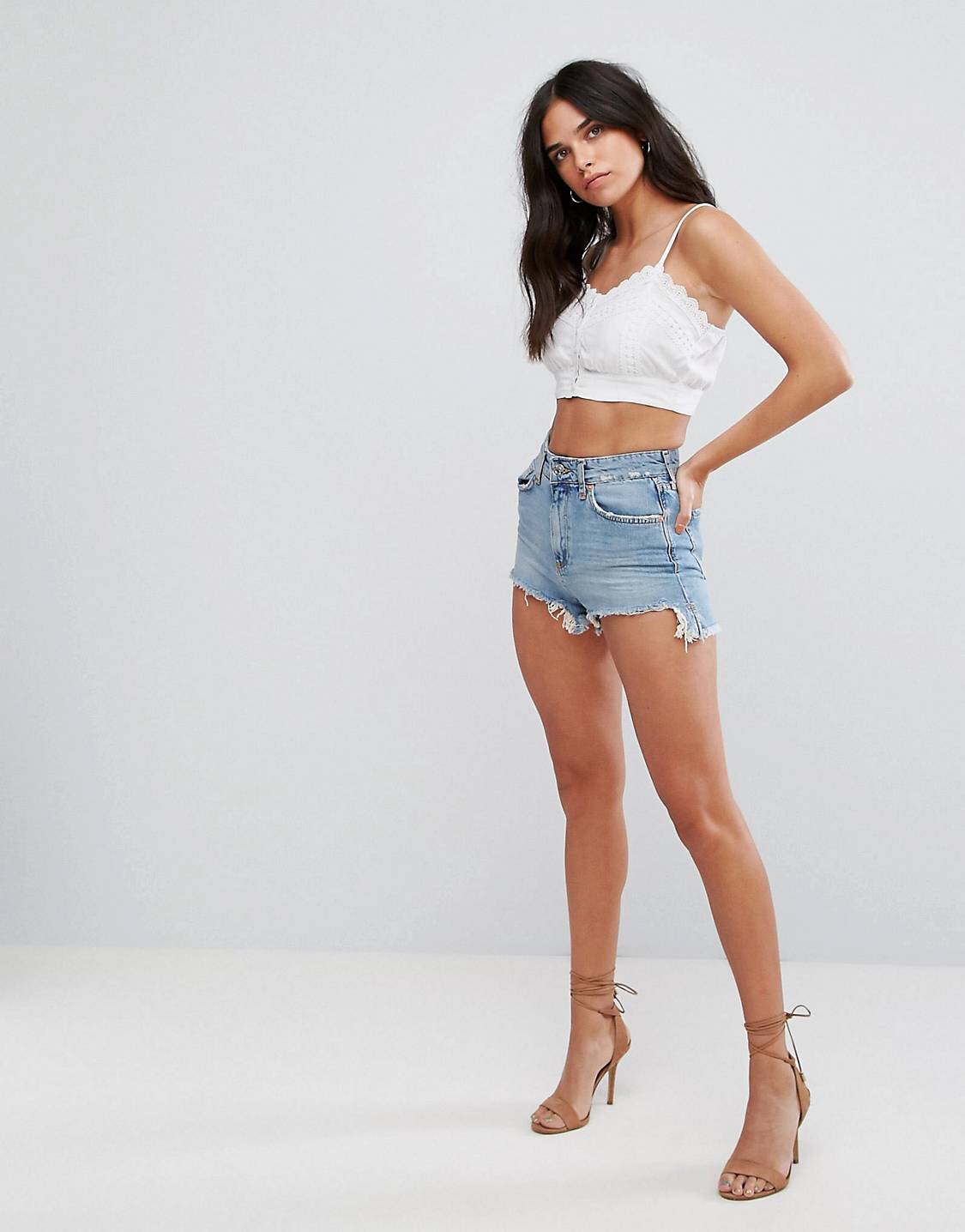 I'd wear them with the fish net tights, chunky heeled boots and everyone's favourite wild thoughts inspired off shoulder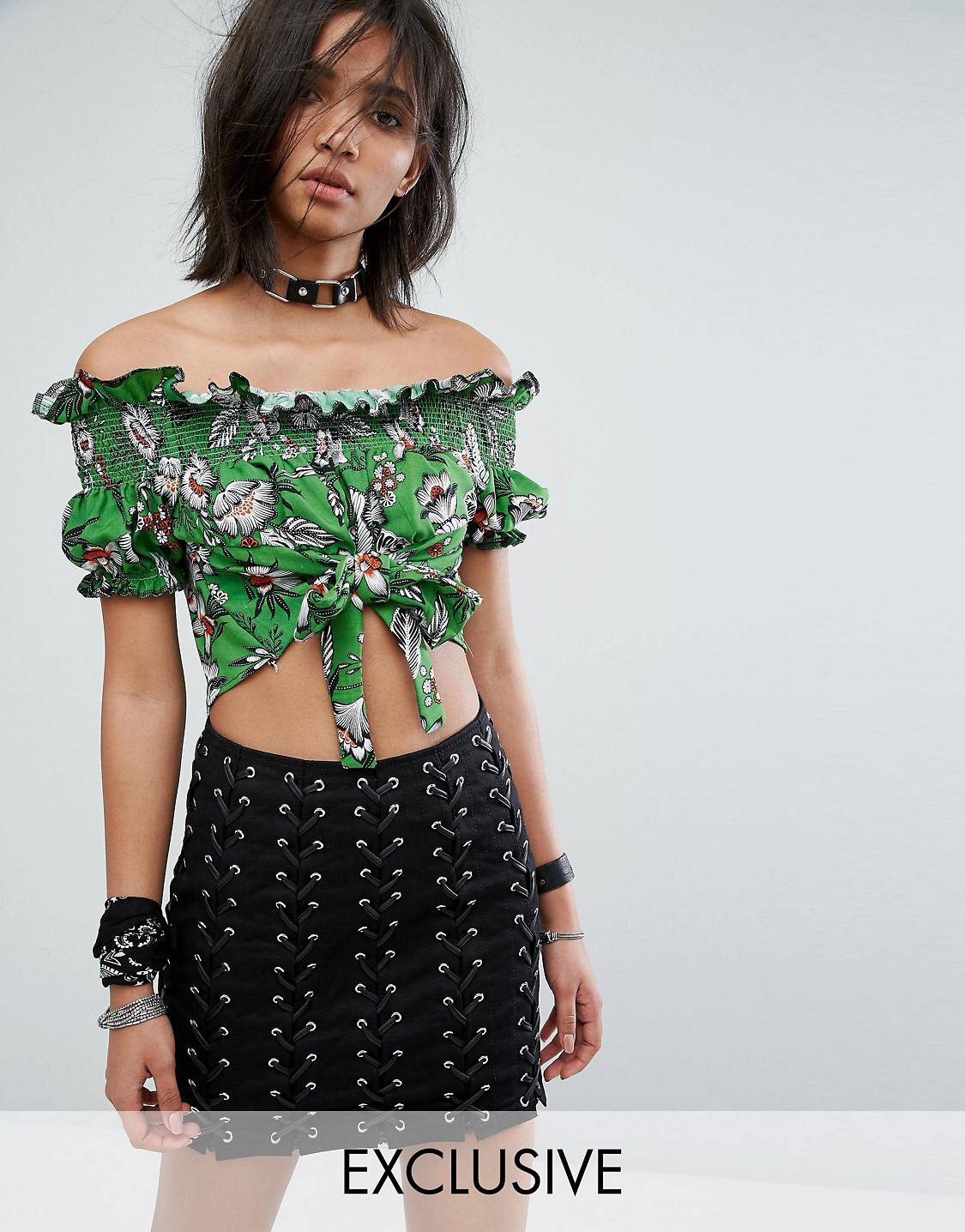 I'd pair it with a white shirt (see next pic), undo all the buttons except the last two, tuck the shirt into my shorts and stick a bralette under (or not).
Just thought of this, maybe pair with ripped footless leggings? For another look of course.
This final look is so well behaved I'm crying, but I think that's partly due to the model. You can either leave it as is, or (*she whispers*) remove the lining and misbehave. Truly.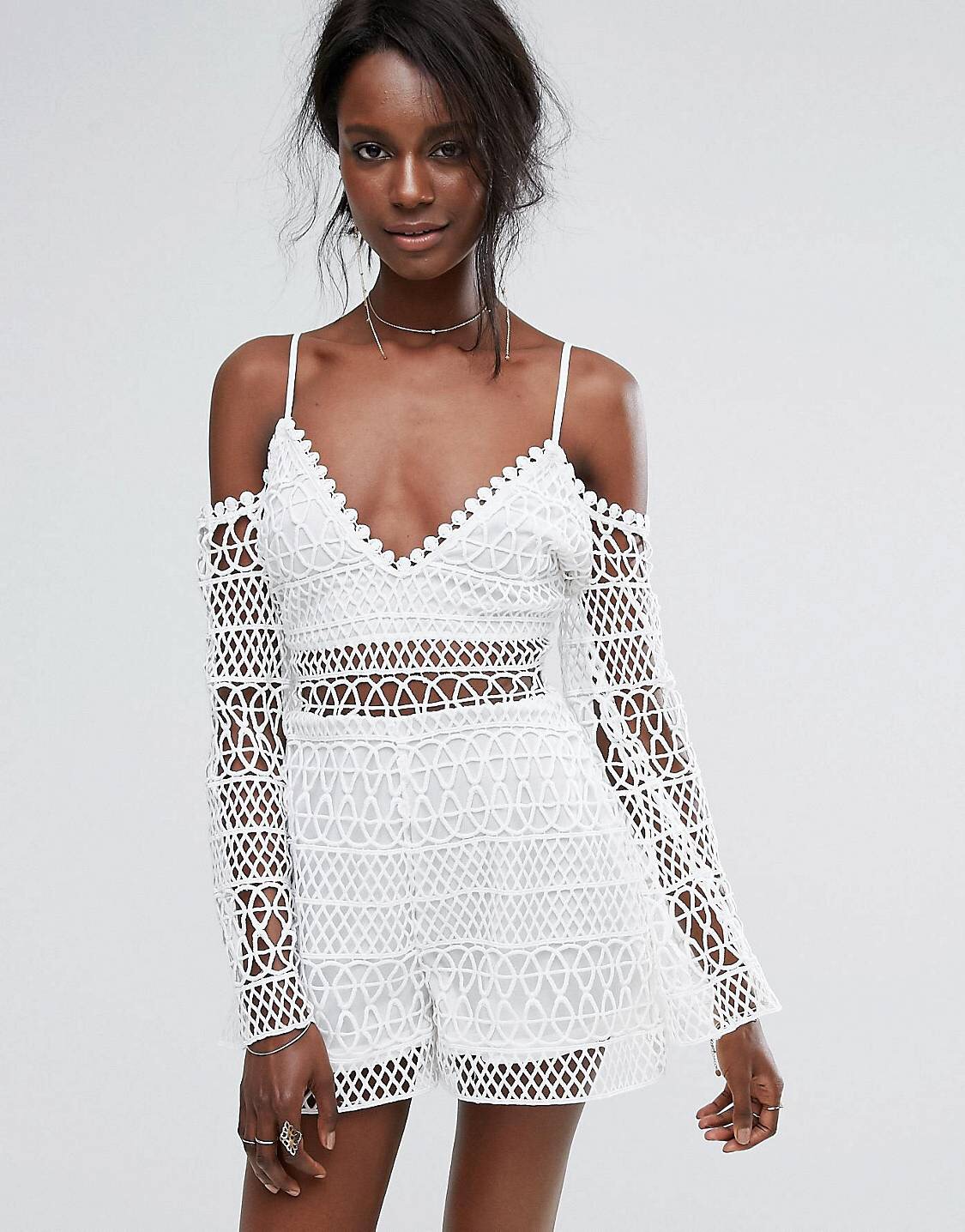 - It's a new day and I'm sort of preferring it with the lining. However If i were to remove the lining, it'd be replaced with a nude colour body suit.
That's all for now THOTs. Hope I inspired you to be a lil more daring, if so feel free to snap me a pic of your ankle so I know it's real - I'm joking 🙃
If you don't like anything I've picked, here are a few terms to search, pick your own lol
body suit
Fishnet
Mesh/lace
Bralette
Ribbed
Remember the less it covers the better, it's not every hour modesty inni.
One last time for those at the back who insist on not paying attention - there's a time and place for everything.
Please be responsible in how and where you thot it out.
Lol, I might have to do my next piece on "what to wear to trap his momma into believing you're a well behaved and adjusted young lady" - gotta lookout for my undercover THOTs 😘.
It's been fun,
Nimz
p.s I asked if y'all would be down for a ratchet sister's party and you flooded me with responses... so I'm honestly, truly planning one! Put your wigs on and snatch em off again cos we're gonna "misbehaveeee". Can't wait to see your outfitsssss ahhh
catch me on instagram + twitter @nimtendo_x