It's jumpsuits season and I'm here for ittttt, Move over maxi dress. Here are some jumpsuits currently in my wish list and how I'd style em.
As per, all these jumpsuits can be found on ASOS, 'cos the ASOS app is super lit.
Let's kick things off with this number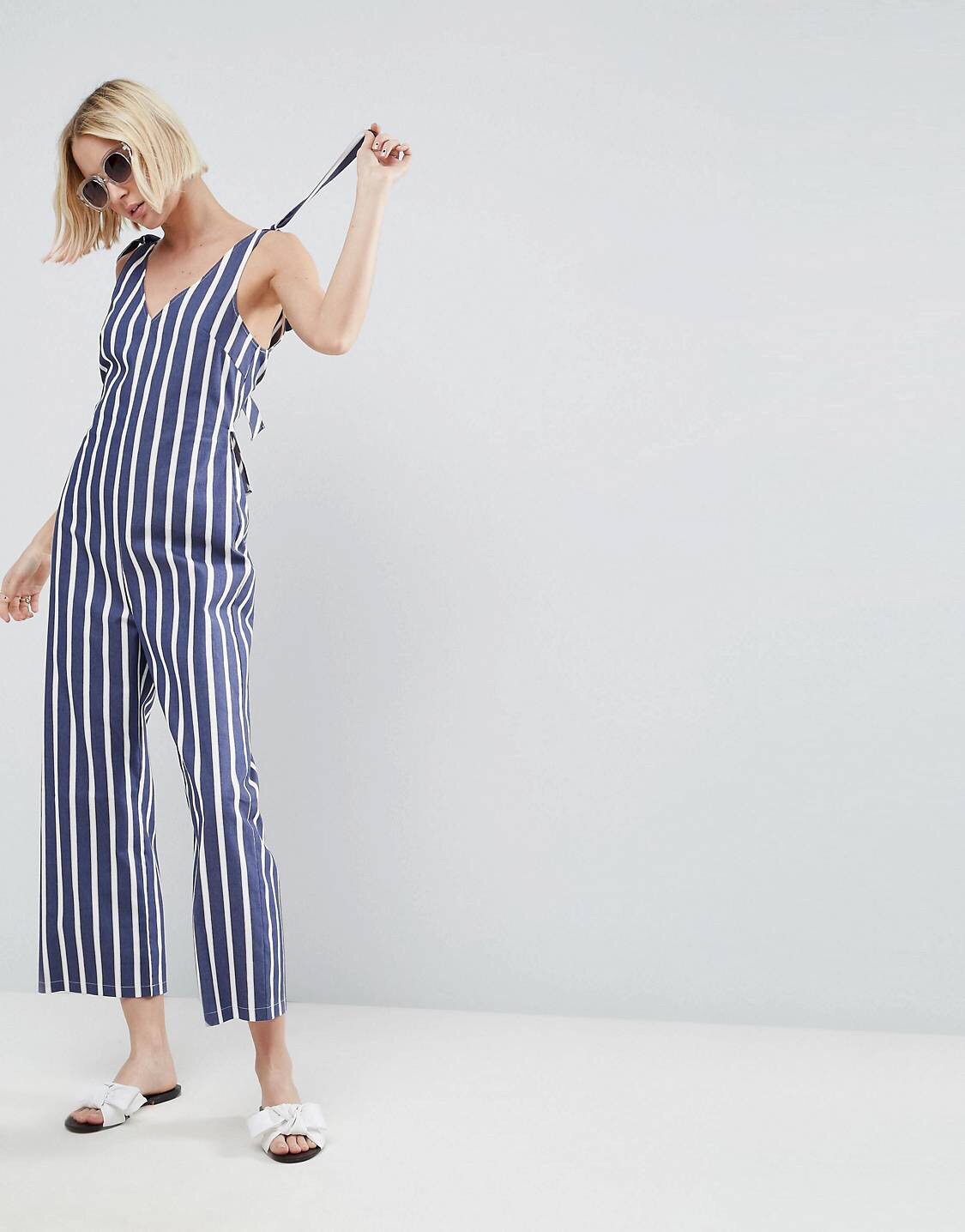 I'd pair it with a nice white shirt, for something a little understated but if I'm in need of a little attention an/my orange floral blouse.
The jumpsuit seems a little on the short side, so if it is short and the model isn't the one who's tall - being the average height I am (5ft5). I'd complete the look with brogues and socks, for that extra coverage.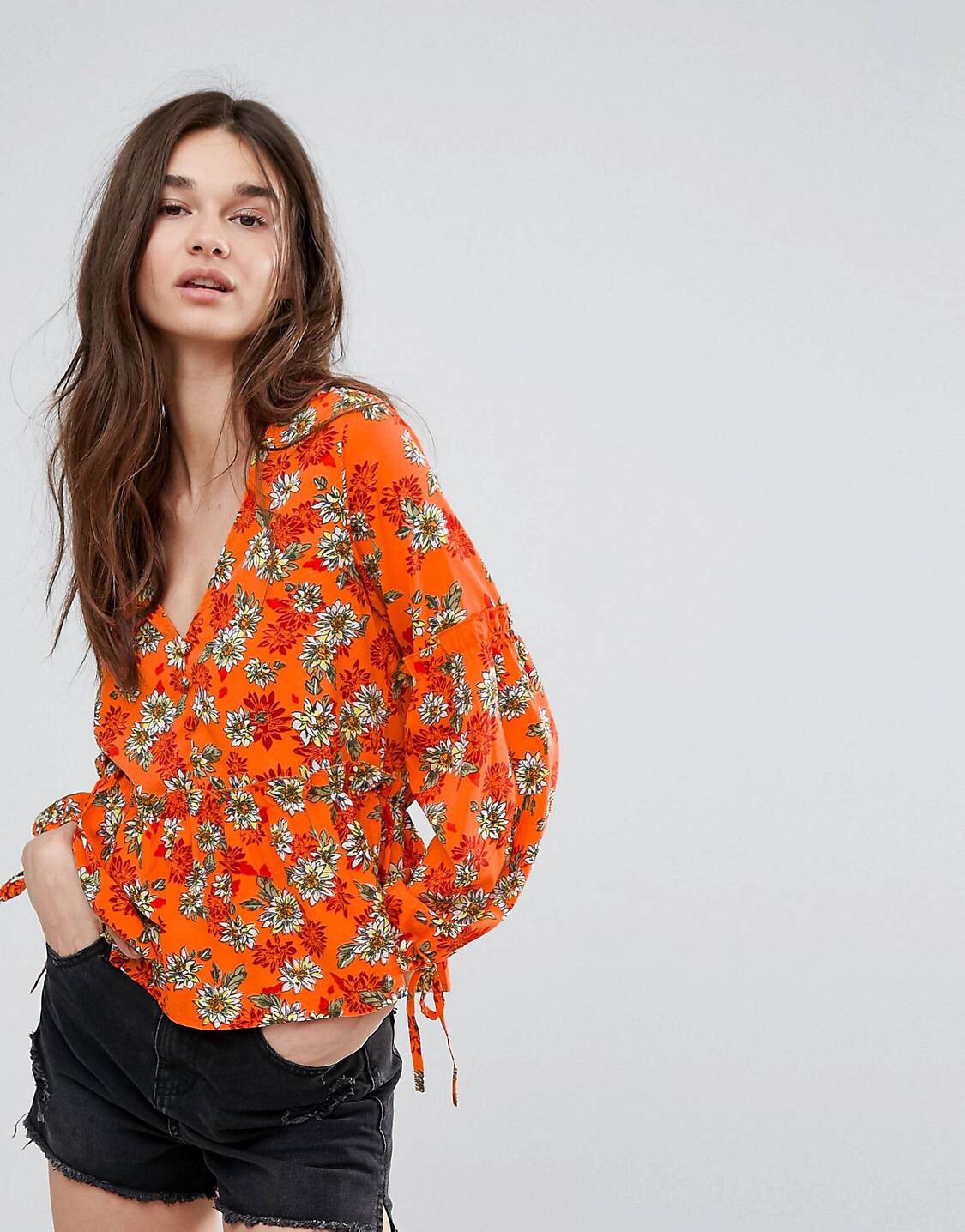 I tried to find a similar blouse to mine but stumbled across this gem. My blouse is the inverse of this cream with orange flowers. I'd deffo pair this with the jumpsuit.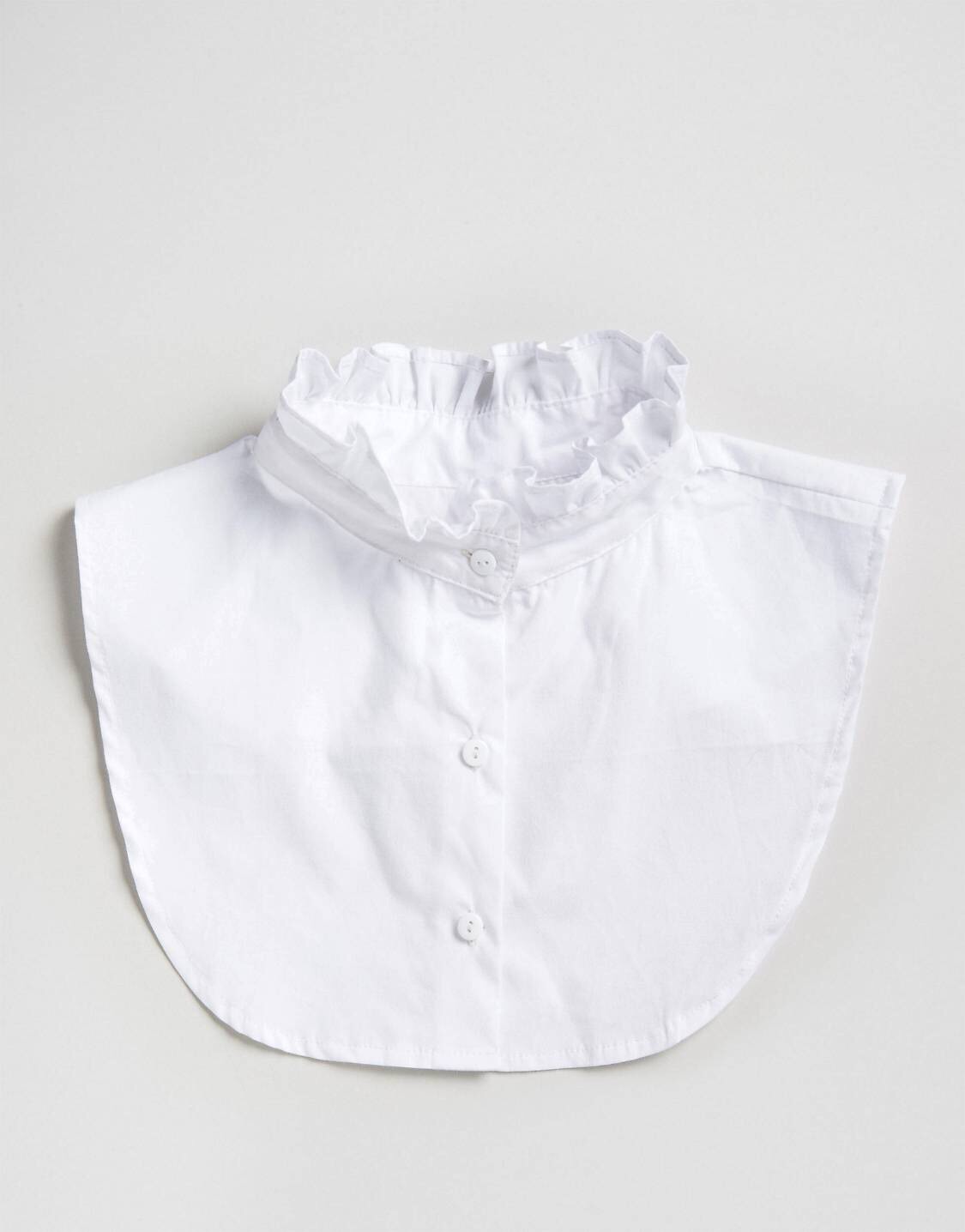 I've noticed I rarely talk scarf, so I'll try to include my scarf thoughts too. However I'm very lazy with my scarf, I wear a ninja cap to cover my neck and head and then throw my scarf on, hold it down with a hat or pin it down. I don't even wrap it.
As the blouse is low cut I'd definitely have to bib it.
Now the hard part, what kind of hat would I wear? Lol
Jumping into jumpsuit deux
This gives me such an everyday wardrobe staple vibe... I'm in love 😍.
The question really is how wouldn't I wear it? I could even crop sweatshirt it in colder temperatures, either under or over the straps.
Aight let me not be a bum and actually style it lol. I'm thinking I'm gonna go ahead with the sweatshirt idea, but wear the sweatshirt back to front so the pattern is showing.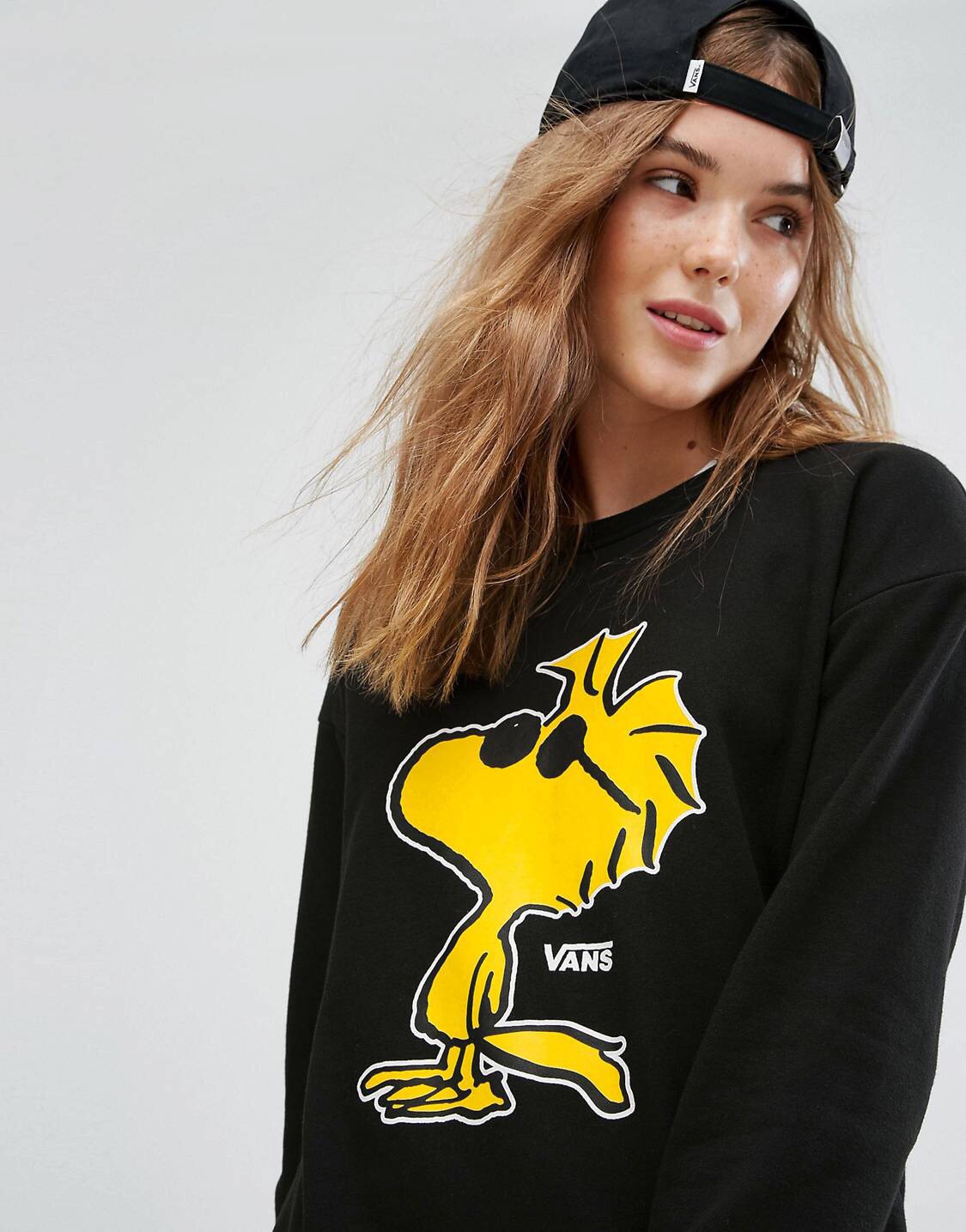 So Peanut will be having my back - 😂
I'm going for a boyish look, so to complete my usual lazy man scarf which in hair terms looks like I'm letting my hair down and my baseball cap. On my feet? Low tops, in yellow maybe?
Someone pass me my longboard, I'm ready for the lifestyle.
UPDATE: I bought the jumpsuit...size 16 (I'm a size 10-12)...I hated it on me. I'm unsure if it was the extra large size, but it was too long and the fabric is the type I'd have to iron before going out. I opted for a larger size because jumpsuits rarely cater to curved people, aka no bum room. I dunno it just didn't live up to my dreams, the fabric was the deal breaker tbh.
#AnotherOne
This jumpsuit isn't really my style but at the same time it's not not my style. It just looks like a top and trousers. Nothing exciting.
I like the fit, its loose and modest. The frills are also perfect for big belly days when I just want to eat.
Simple long sleeves and keep it pushing. It's hard to find sleeves matching perfectly with the off white top, so I'd say contrast with your chest. Get a completely different colour, I'd even play around with mix printing.
Stick heels and thin waist belt and you can glam it up for a turn-up.
Hijab? Chiffon and I'd actually wrap it. I love @ashaeveryday's hijab style
This next one gives me late 80's early 90's vibes
I can see Hilary Banks (Fresh Prince) in this. In fact im gonna style it as if it were her...
I'm thinking olive green ribbed turtle neck and a short rim straw hat with a flower attachment. Now to see if I can find any of these products lol.
Can't forget the matching flower brooch pinned to the jumpsuit.
*10 minutes laturrr*
So here's what I found on google and new look
Not ribbed, but you get the idea
Le hat - no clue where to purchase this. It was a google image find
And the lady who does Hilary style the best
Y'all should already know my ASOS tall hack...
if not here we go again. Purchase crop/midi items from ASOS tall and get them ankle-ish length (if you're around my height)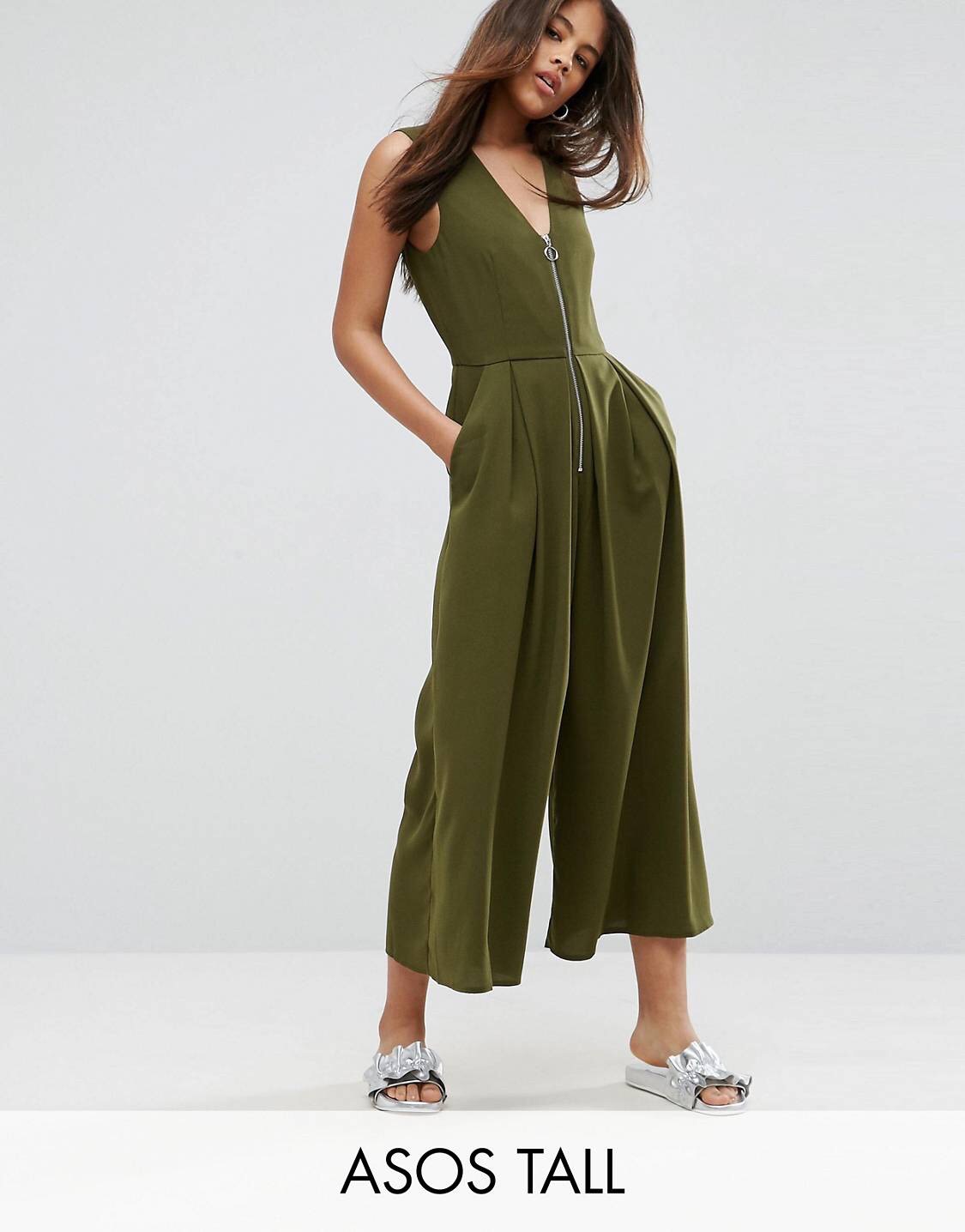 Have we done the shirt thing already today? If not shirt it. Simple as ABC.
I'm also leaning towards adding orange hues, for that tropical vibe.
I love jumpsuits with pockets. I mean you already have to take the whole thing off to go loo, the least they can do is add pockets for a bit more practicality.
Listen, loose scarf style for the win! Invest in a ninja cap. Here's an eBay link
Also I'm a fan of the oversized looks, so I tend to buy things that are big or won't look to distorted if a few sizes larger.
Lastly the Don Dada of jumpsuits currently in my saved list
Honestly, I'd all black it.
I'm here for the ruffle waist fammm... barely there heels, oversized sunglasses and you-can't-sit-with-us attitude all the way to the skyyyy.
You think I'm walking out my house with my Naomi Campbell sway, acting like I own the floor you walk on? Ya damn right I am.
Black whip, all black swag like a panther
Heard through the vine that Nimz' ain't a bad boy
But I take care of my fam, I'm a gangster 🎶
😎👈🏽👈🏽🤛🏽