On Tuesday the 2nd of June, I had the privilege of visiting a school in Abu Dhabi, and witnessing the grade 6 (ages 11-13) class presentations.
Amazing girls, I tell you! They made me feel so welcome, and were nothing but friendly, playful and hilarious!
One or two cheeky incidents, but it was refreshing to see that the formula for pre-teens remains the same worldwide (so basically, its not just me, mum. Ha! lol)
The girls had been learning about sustainability, classification, body systems/life processes, and energy resources. For girls whom english is not their first language, the standard at which they delivered their presentations was beyond compare. There was nothing but pride in their parents faces. It was VERY clear the girls enjoyed the projects from their eagerness to discuss science with me.
I mean, you only wanna talk science when you love school right lol.
Each class was dynamic, and unique, with every child participating, and eager to answer questions, one group even did a quick role play. After the presentations, some girls and I had a selfie shoot (which due to school privacy policy I can not share), some practiced their english accents lol, and others just came over to have a chat, whilst I cooed at the 4 month old sister of one of the girls! So so gorg mashaAllah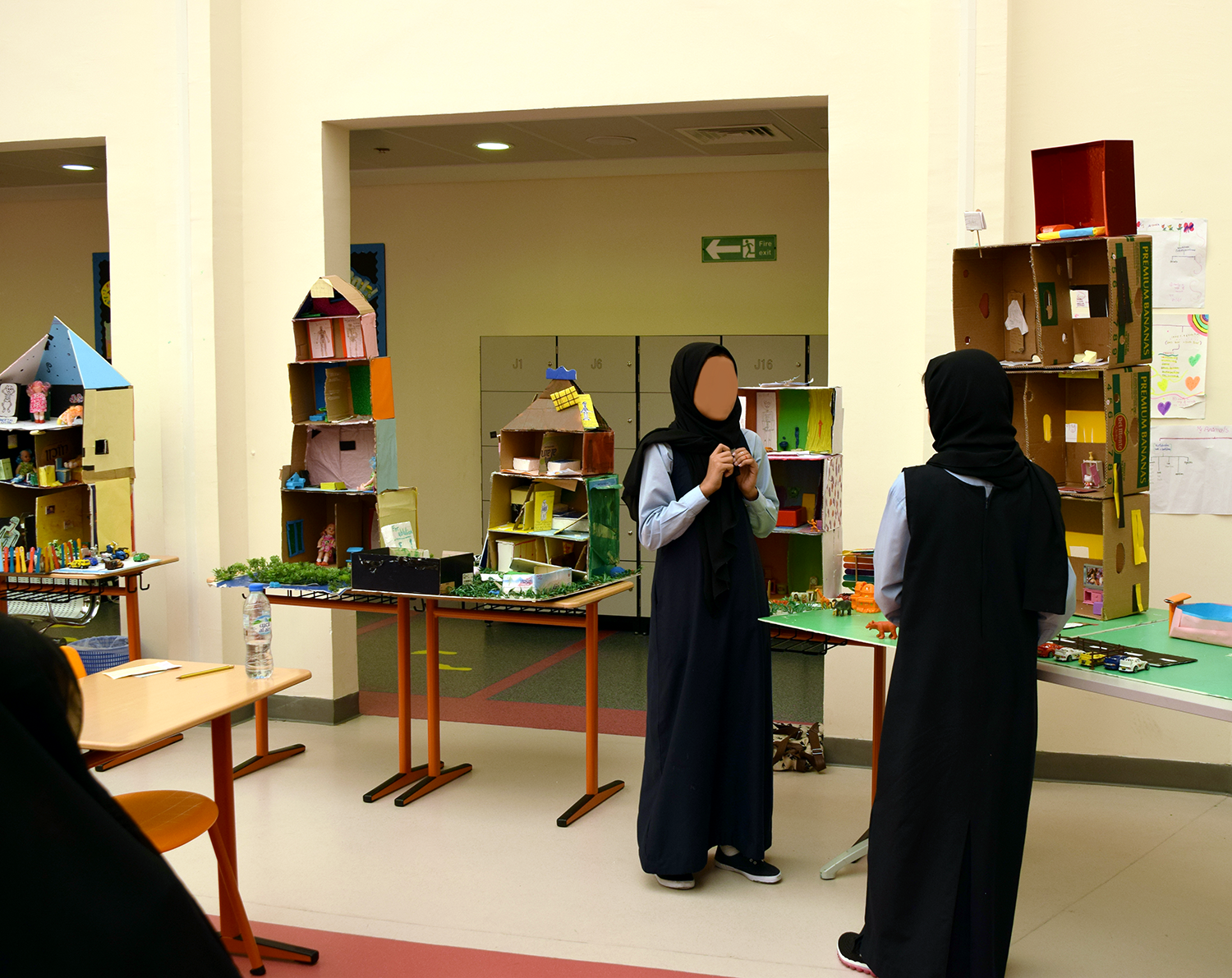 The girls had to build sustainable homes, so they used recycled materials such as plastic bottles, old toys and Styrofoam cups.
They explored the various types of energy resources as a means of fuelling their homes, most settled for solar panels, can you guess why? ('cos nuff sun in Abu Dhabi lol)
The rooms housed the body systems/life processes. So the kitchen for example, was room to the digestive system and the gym the muscular system.
Some homes had gardens and ponds, this is where the girls explored classification. Their gardens were home to vertebrates and invertebrates; mammals, reptiles and birds.
Lastly, what's a home in the UAE without a little bit of culture? Many homes had the UAE flag on it, all had prayer rooms, one even had Sheikh Zayed grand mosque as a poster. I just love how proud Emiratis are of their culture and heritage.
Each time I browse through the pics I can't help but think about the importance of education, female education to be precise. Look at what these girls have achieved, if only I could share the pride in their faces, and the joy as they shared their work with their parents. These girls are our future, and although they are blessed to be receiving an education, too many girls still aren't. Some girls and one mother shared stories of how, them or someone they knew married young and didn't get a chance to go school, or finish school. As I looked on bewildered at what was the norm for them, I prayed inwardly that regardless of culture, history, or income, one day education will be accessible to all.