Styled Eseosa in the Oversized maxi skirt and jumper (available to buy here).
I'd describe this look as the more casual of the two. With the colour blocking, I went for a more colourful look, but if you want to tone it down a little a similar look can be achieved with earth tones. So a brown cardy and a beige crop, or the other way around. The options are limitless.
This look is styled as part of our #ModestyIsntJustMuslim campaign. Where we get non-muslims to model, and style them in looks, that are slightly different to their everyday style, but still modest.
I know some of my muslim sisters are like "OMDZ sister, this isn't proper Hijab"... Gworl, i'm #PromotingModesty. Fear not sisters, I'm looking out for y'all lol. Summer's around the corner, lets get covering up to be the new fashion trend lol. #SayNoToMiniSkirtsAndCropTops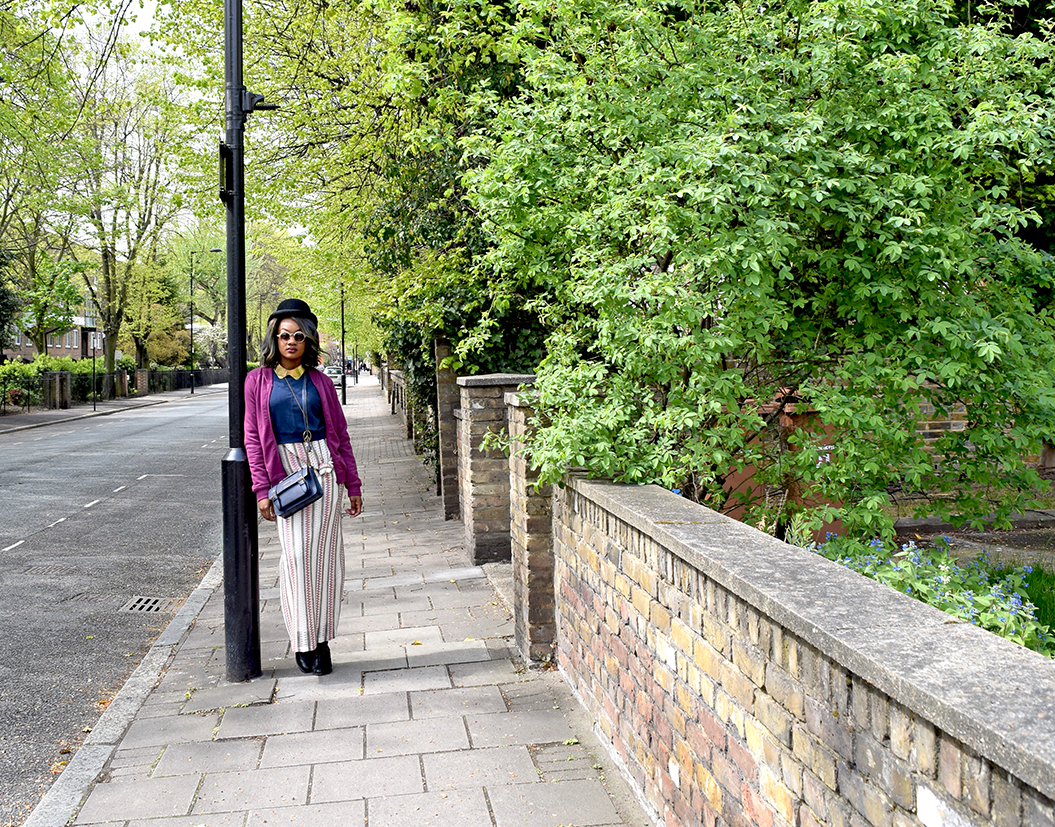 ASOS- Navy Crop Jumper
ASOS- Bomber Jacket
ASOS- Hammered Collar Necklace
River Island- Bag
New Look- Chunky Heel Boots
(yes guys, I have a small obsession with ASOS. It all started when I realised they offered free delivery. Down hill from then on)